Farwell Area Schools on a 2 hour delay. Thursday, Feb 9th.

All sports practices may still be happening today. Any practice that is happening will be voluntary and is up to the individual students and their guardians to decide if they feel safe travelling to participate. Please have your students contact their coaches to find out specific details regarding their practice time and location.

The 30th Cabin Fever Variety Show is THIS SATURDAY! Feb 11th and the show starts at 6:30 PM! Get tickets at the door or You can get your tickets online at
https://farwellbands.ludus.com/200432416
Band Boosters are excited to present performers highlighting the talent we have in our area! Dancers from Newmans and Steppin' Up, Puppets, a Ventriloquist, Rock Bands, even some Country Music! All sorts of acts featuring amateurs on the same stage as artists you hear on the radio like Matt Moore who has a song sitting at #3 on their playlists! We will have Melodic Fusion performing as well as the entire High School Band. I mean.... it IS a VARIETY SHOW!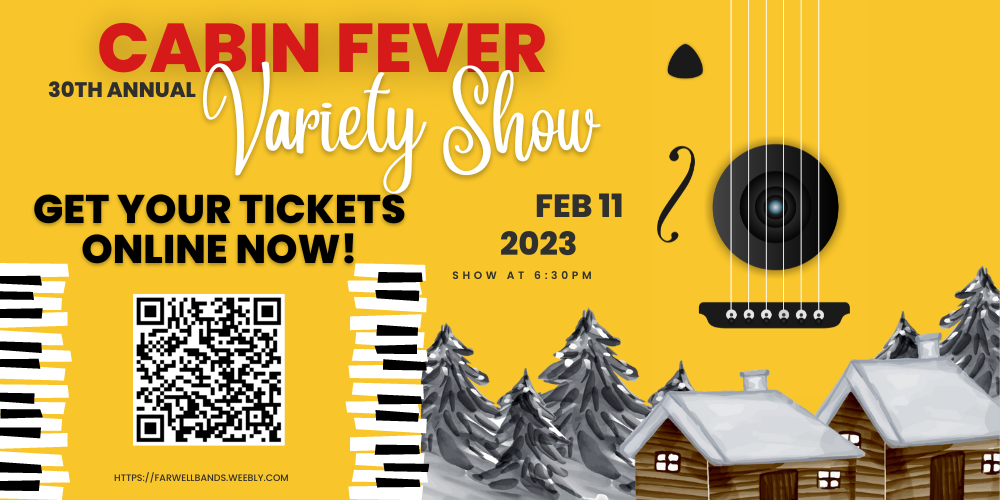 The Farwell Area Schools are closed 2-7-23.

The Farwell Area Schools are closed Thursday Janauary 19th.

Farwell Area Schools on a two hour delay. Thursday, 1/19/23.

There will be a Nicole Shuff-Balint Memorial Fund Spaghetti Dinner held on Saturday, February 18, 2023 from 4:00pm-7:00pm. This event will take place at the Clare Moose Lodge. Please see flyer for all details and keep an eye out for more details as the event gets closer.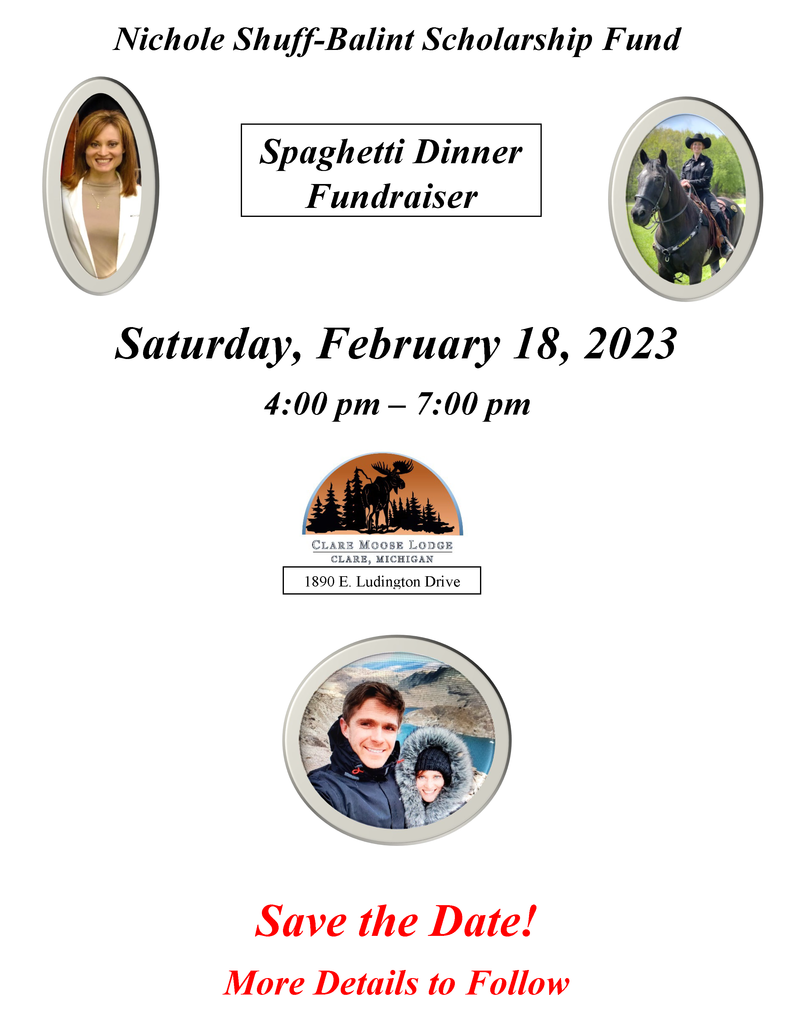 Dear Farwell Area Schools Family, This is just a reminder that Tuesday, 12-20-2022 is a half day for students with a 12 PM, noon, dismissal. Here is wishing you and yours a Happy Holidays! School Resumes on Thursday, January 5, 2023. Thank you and Go Eagles

Congratulations to our 8th Grade Girls Basketball Team for winning the Silver Bracket in the Jack Pine Conference today - Saturday, December 17, 2022!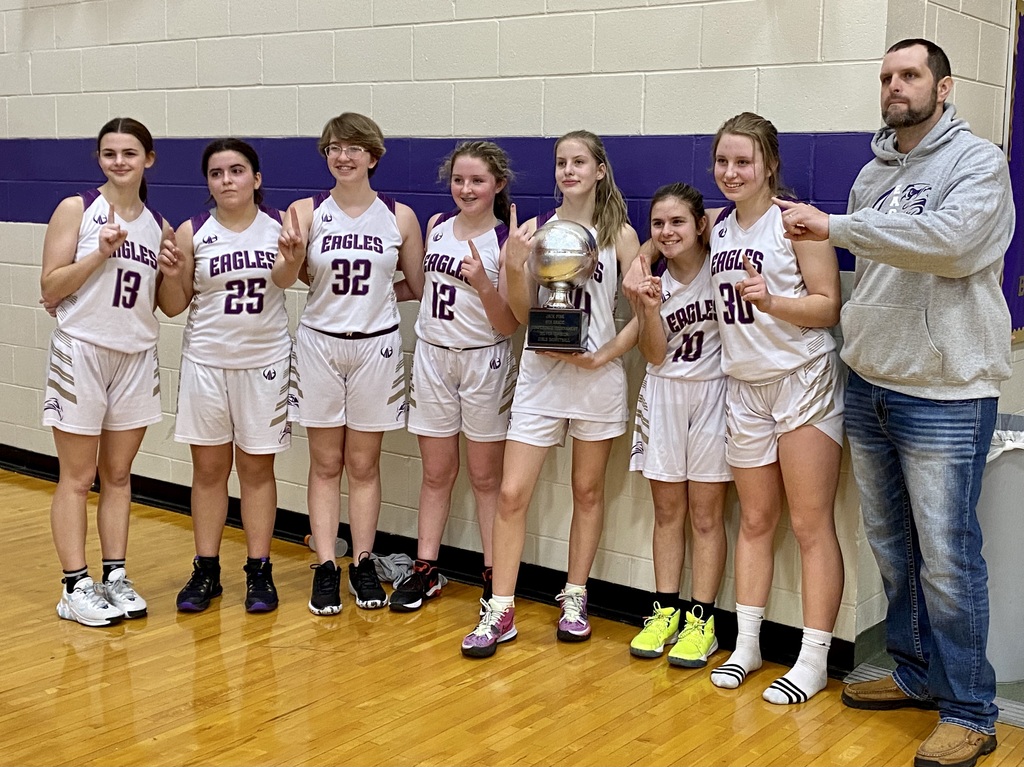 The Farwell Area Schools are closed Thursday December 15. Due to loss of power.

The Farwell Area Schools are on a 2 hour delay.

There will be coats at The Depot located in Lake tomorrow from 2pm-5pm. Kid and adult sizes are available. If you are in need of a winter coat, please go and check out this event!

Congratulations go out to Gladwin HS Football Team on their win down at Ford Field Saturday, Nov 26, 2022! This makes them State Champs in Division 5 Football for 2022!

Don't forget that there will be no school for students Thursday, November 24th and Friday, November 25th. Enjoy your days off and have a Happy Thanksgiving!​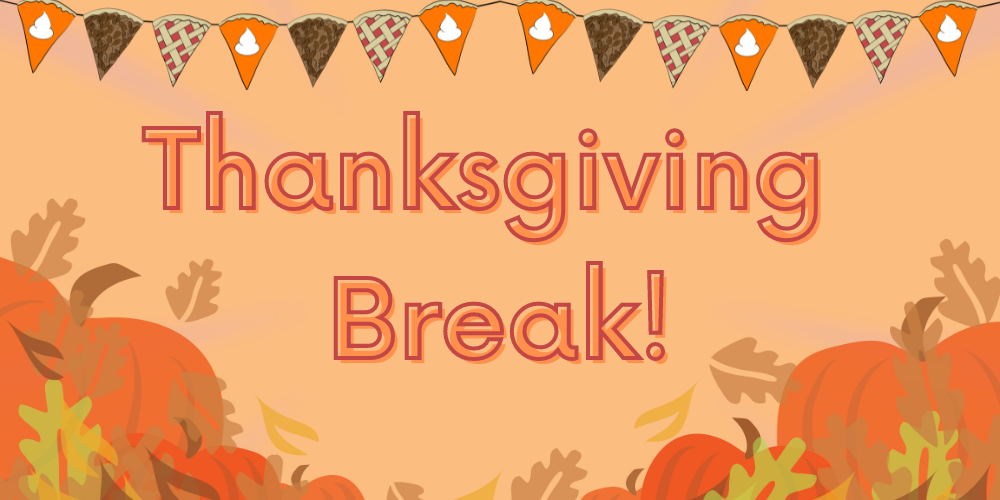 Make sure you don't miss the big staff vs alumni basketball game tonight! This game will be held in the big JPAC gym. Admission to the game is free but donations are encouraged. Doors open at 6:30pm, game begins at 7:00pm. Hope to see you there!

Farwell High School Drama Club's Fall Dinner theater is THIS weekend in the Jaime Performing Arts Center. They will be performing Dead Air by Lee Mueller, which is an interactive mystery that'll have you voting on "who done it". Shows are Friday and Saturday @6:30 and Sunday @2:00. Doors open 30 minutes before ... Tickets can be purchased online at Farwell Area Schools webpage, Farwell Drama Club's facebook page or at the door for $17 for the fully catered meal and the show or $7 for the show only. Come out and support our hard working drama students! Thank you

Dear Farwell Area Schools Families, This is a reminder that the Farwell Area Schools are closed on Tuesday, November 15, 2022 We wish everyone a Safe Opening Day!

Dear FAS Family, This is Superintendent Scoville with a reminder that Monday, October 31, 2022 is a half day for students with a 12 o'clock Noon dismissal. Please remember to discuss Halloween Safety tips with your students. Thank you and Go Eagles!

Girls Cross Country Team brings home another Championship...again! The girls cross country team won the Chippewa Hills Invitational on Saturday. Isabel Epertt was 1st place in our division. Raini, Remi Sponseller and Julia Sylvia were top ten. Ivy Frisch finished with an injured ankle and our fifth scorer. It was a challenging course but the same course they will run for regionals on Friday. Is the team State Bound? Stay tuned for those details soon!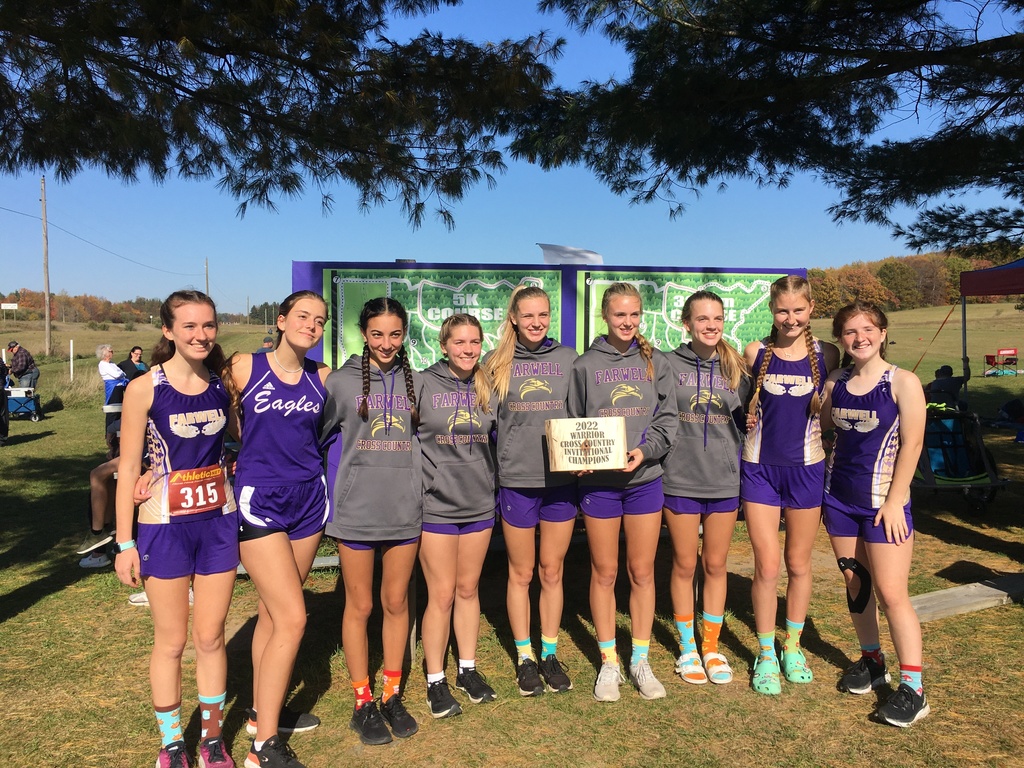 A huge thank you to everyone who donated to the NHS Pet Food/Supply Drive! Check out all of the amazing stuff we get to donate. We are so grateful to live in a community that continuously supports those around them.