The deadline to register is Friday, March 17! Let's pack the gym with future Eagle athletes! Students will be taught volleyball basics from our JV and Varsity athletes!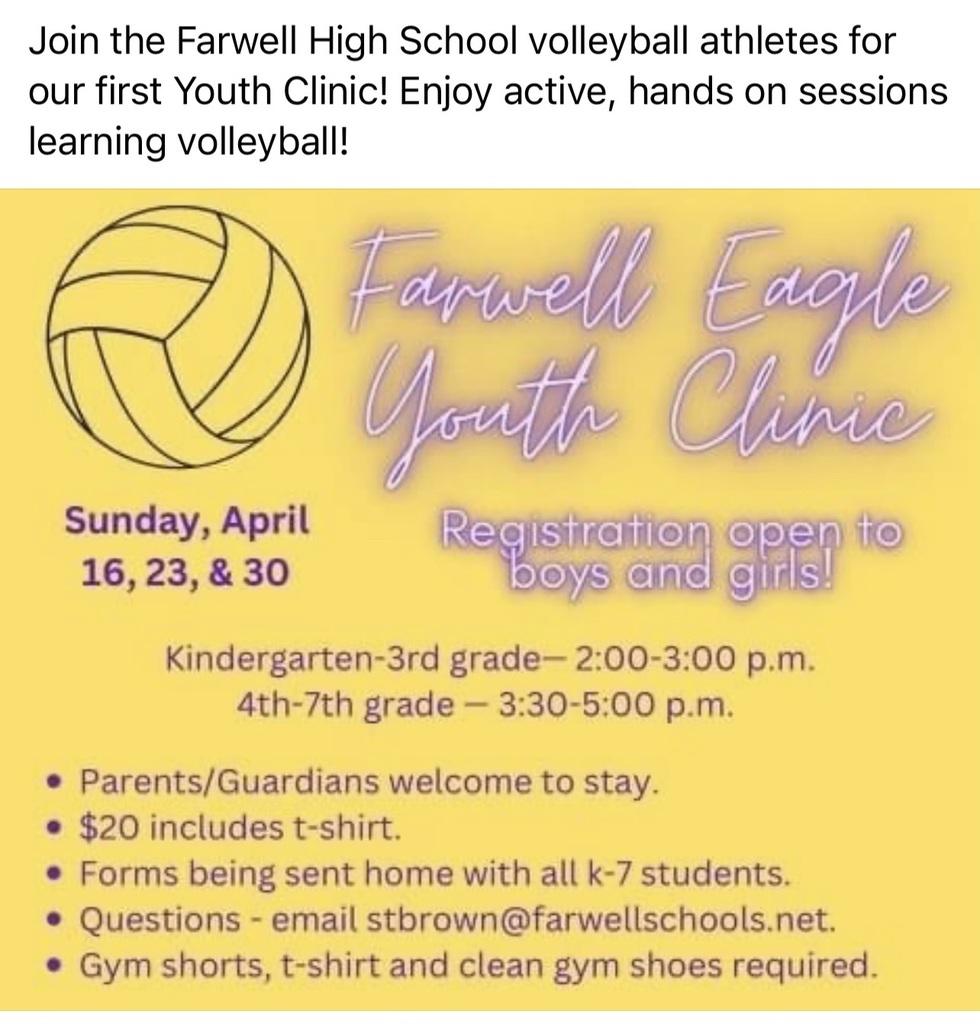 This is a reminder from the Farwell Area Schools that Friday, 3/10/2023 is a half day for students. The reason is a scheduled 1/2 day for Staff Professional Development. Students will be dismissed at 12 o'clock (noon). Thank you and Go Eagles!

Happy School Social Worker Week! We are so grateful for our amazing social workers here at Farwell Schools.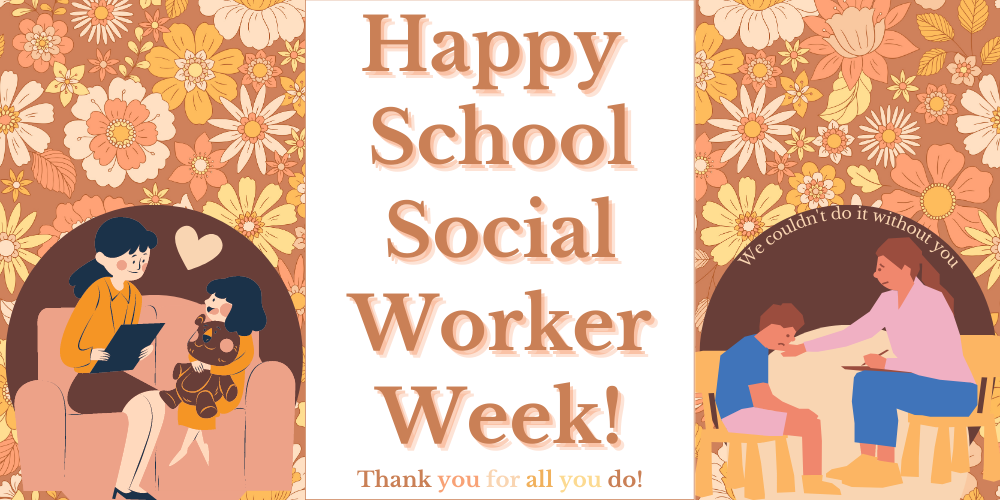 This weekend the Quiz Bowl teams traveled to Standish Sterling and earned a 3rd place in the JV division. Libby Toner Kaylissa Wetzel and Ivy Frisch. Great job and Congratulations!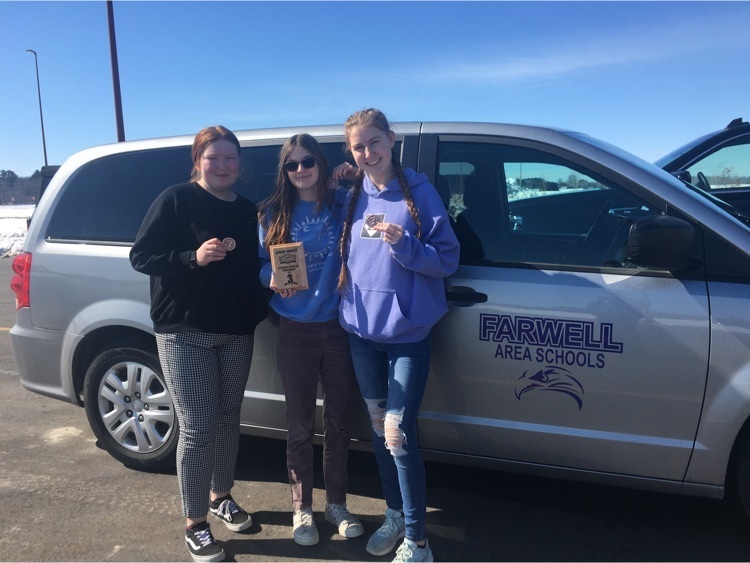 Join the Farwell High School volleyball athletes for our first Youth Clinic! Enjoy active, hands on sessions learning volleyball!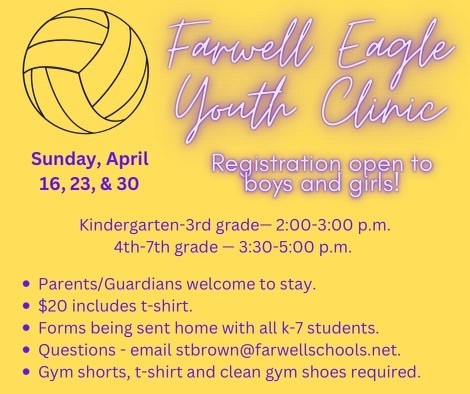 The St. Louis game tonight for boys basketball has been canceled and will not be made up due to the change of the impending storm.

Important updates regarding Farwell Athletics: The Boys JV basketball games will be played here in Farwell tonight starting at 6 PM. The district game in Evart is scheduled to play as planned. Athletic practices can take place this afternoon but are not mandatory. The decision will be left up to each student and their guardians on if they feel safe enough to travel.

The Farwell Area Schools will be closed on Tuesday, 2/28 to give our crews time to dig out.

Correction: There will be no after school athletics practices today, February 27th. Sorry for the confusion!

There will be no after school athletic practices today, February 27th.

Congratulations to Darin Mogg and Angel Raymond. Check out our middle school and elementary school News section and spotlights to find out one of the many reasons as to why they're so awesome!

The Farwell Area Schools will be closed on Thursday, 2-23-23.

Due to the forecast and with the safety of all in mind. The Farwell Area Schools are closed for Wednesday, 2/22/2023

All sports practices may still be happening today. Any practice that is happening will be voluntary and is up to the individual students and their guardians to decide if they feel safe travelling to participate. Please have your students contact their coaches to find out specific details regarding their practice time and location. Girls Basketball at Carson City will still be played but the time has been moved to 6pm. Competitive Cheer and the Boys JV/V Basketball game will be played as scheduled.

The Farwell Area Schools are closed Friday, Feb 17.

Happy Valentine's Day from Farwell Schools to you!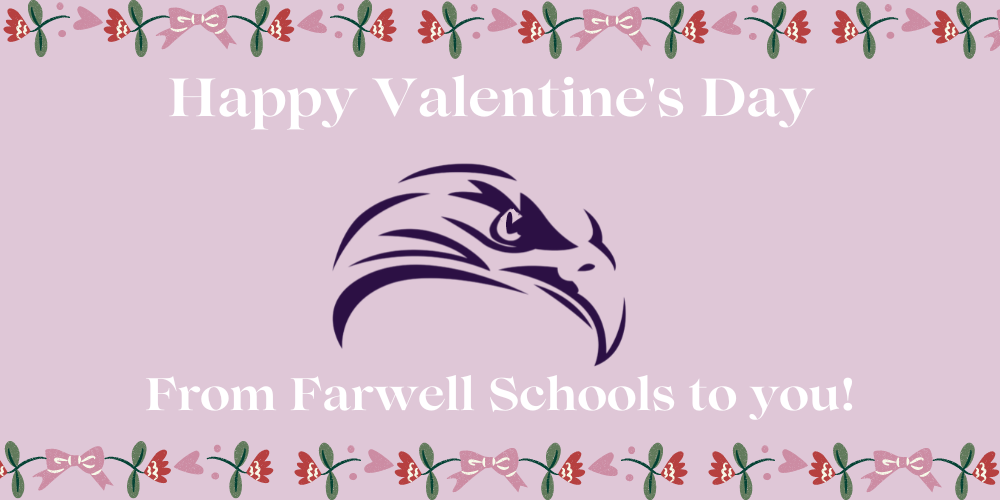 All games and practices will be going on as planned tonight, 2/10/23.

The Farwell Area Schools will be closed on Friday, 2/10/23 due to extremely icy back roads.

All practices have been canceled for Thursday, 2/9/2023. Tonight's Girls' Varsity Basketball Game against Clare has been postponed to a date to be determined.

The Farwell Area Schools are closed Thursday, 2/9/23.